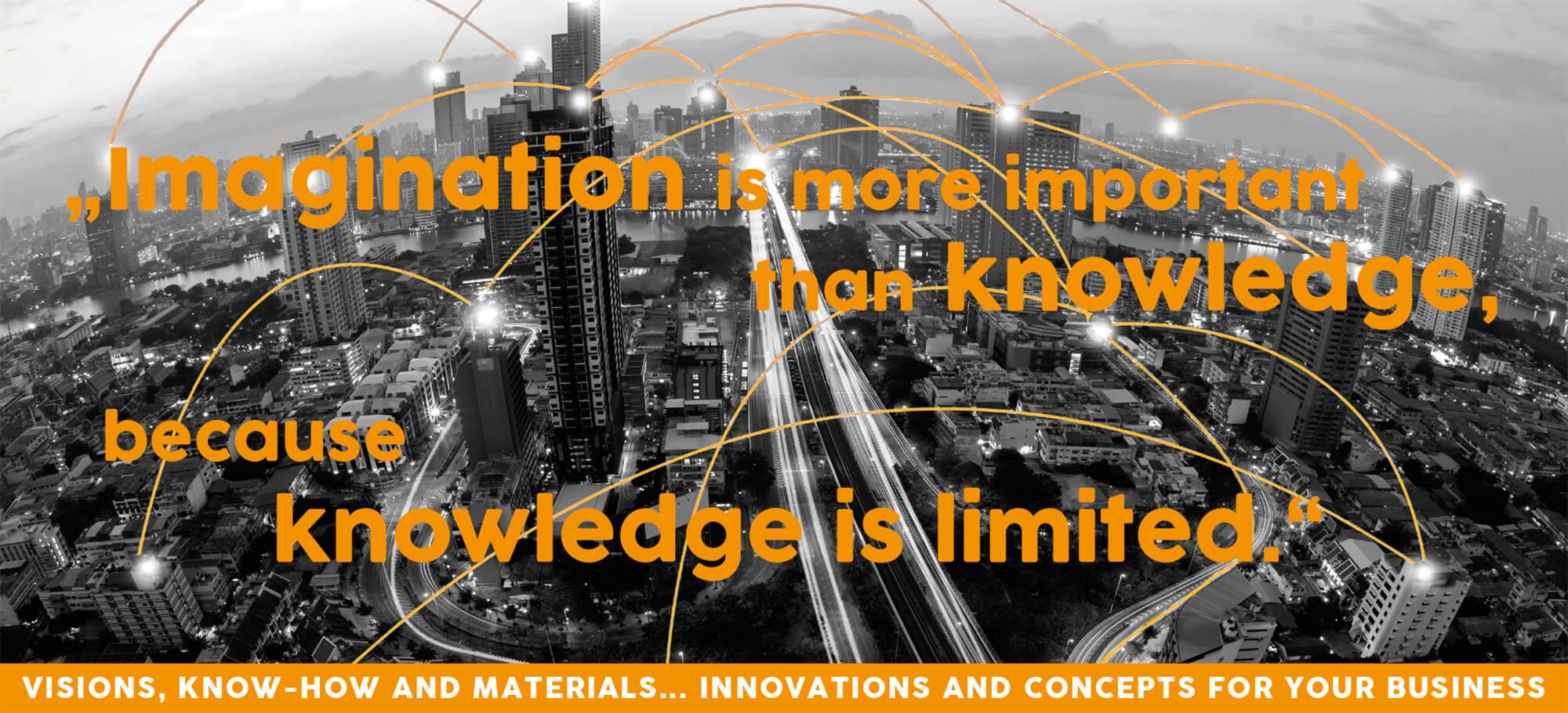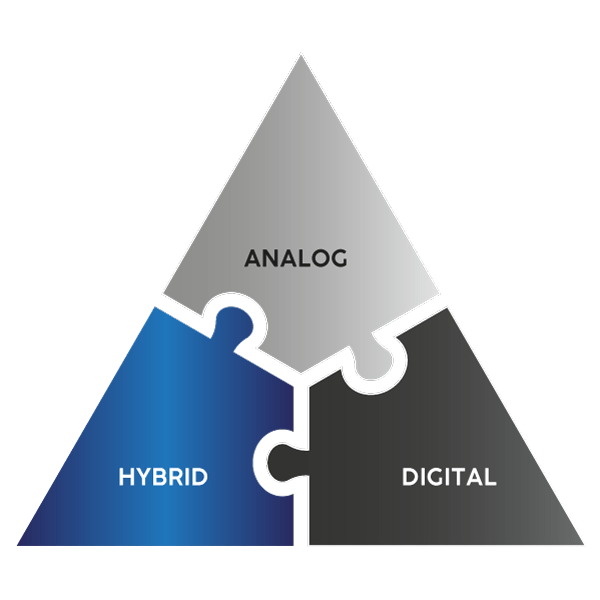 Over the past two years, the digital trade show landscape has evolved from a niche product to an integral part of our strategy to bring people into contact with each other even more flexibly.
ANALOG: This module relates to the planning of individual concepts for exhibition stand construction in its classical form. You can find more information here: Presence world.
HYBRID: One of the most interesting components is the "hybrid" version. Here, digital and analog concepts are combined. Simply take the digital world with you on the laptop to the analog trade fair and present product videos to your customers on site or extend the discussions with experts who are available in the company. On the other hand there is the possibility to project the analog booth onto the digital event, so that you can so that you can also reach interested parties who are not visiting the trade fair on site.
DIGITAL:"Digital", directly from the workplace, we can skillfully showcase your company. Convince your customers and prospects in your digital event by using images and photos, videos, brochures for download, chats, video chats, conferences, webinars, contact forms, 3D product visualization, integration of your own website, store or configurator. Use the digital world also as an innovative application platform.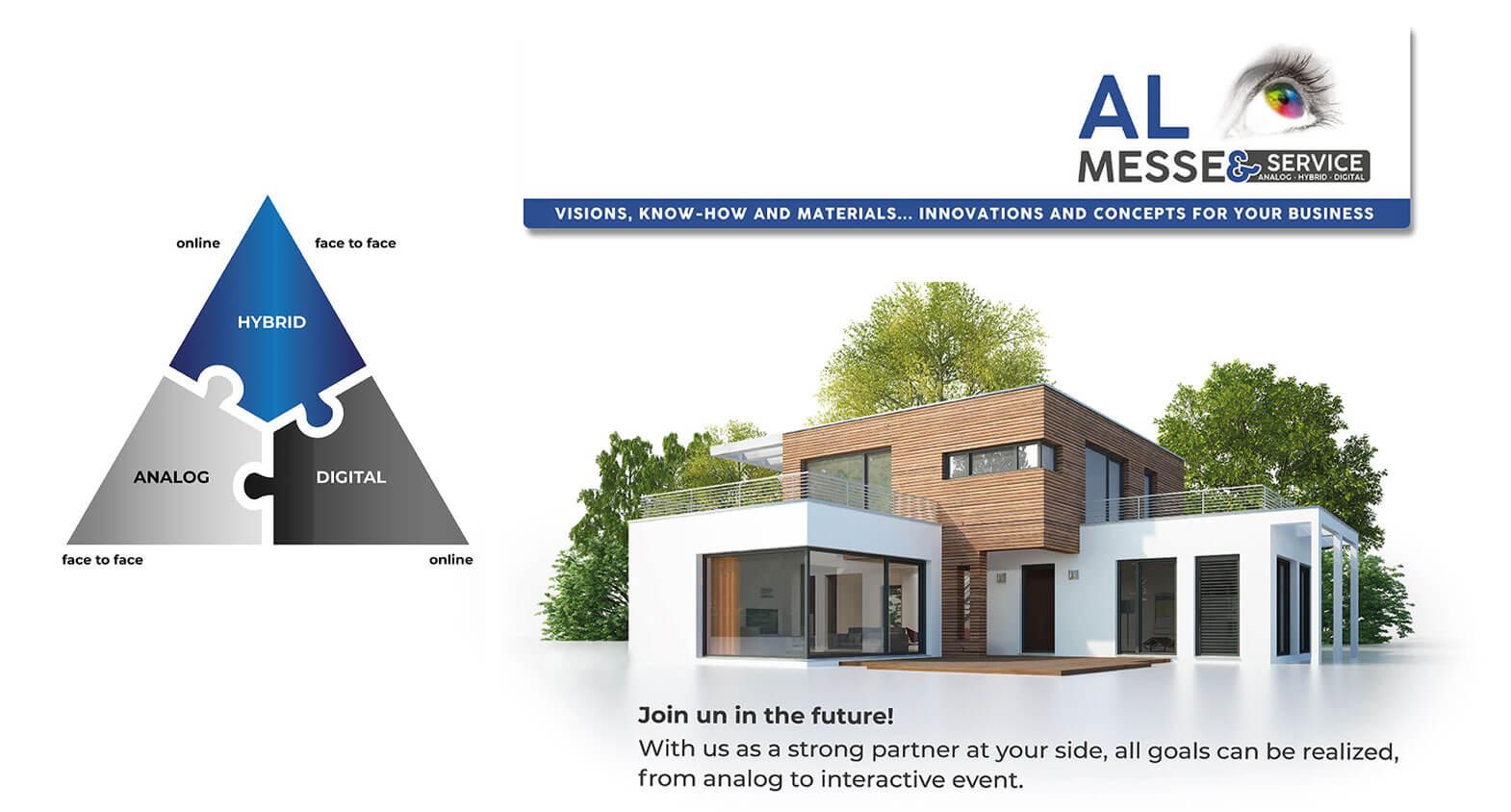 Innovative trade fair concepts for your digital presence
With a stable server infrastructure located in Germany and data center ISO/IEC 27001:2013, our digital fairs can be implemented DSGVO Compliant and with Cookie Privacy. The biggest advantage is the high LEAD gain, contemporary and innovative. Through integrated chat systems you have more personal customer conversations. The visitor has the possibility to get open questions answered and advised by experts in a live video chat, also a live factory tour or machine demonstration is possible. In addition, the reach is increased, as visitors for whom a journey to a physical event would not be possible or would be too costly are won over with a digital event. Worldwide, this type of event is accessible 24/7.
Automated data evaluation in real time
Optimal sales support and workload reduction for the sales department is guaranteed by the software used, which collects data that can even be evaluated in real time. Visitor numbers, dwell time, degree of interactivity and generated leads can be transferred to the company's own CRM system, maintained and used for further automated processes.
Impressions
No matter if you want to have a trade show with different booths, promote or explain single products or production processes, there are almost no limits in the digital world. Here we show some sample images and would be happy to show you the possibilities of how to use them interactively and to advise you personally.